Summertime
"Then followed that beautiful season... Summer....
Filled was the air with a dreamy and magical light; and the landscape
Lay as if new created in all the freshness of childhood."
~Henry Wadsworth Longfellow~
Yes, yes, yes, it is a happy time, the cone flowers are in full bloom, throwing back their petals, raising their heads up high, rejoicing in the glory of the sun! The earth is smiling, the birds are singing and the bees intoxicated from the indulgence of sweet nectar. Yes, it is summertime. Mother Nature's, extravagant gift to Mother Earth, herself.
Children, wearing remnants of watermelon dripping from each scrumptious bite, followed by
popsicle smiles coating their quick licking little tongues.
The cone flower blooming, significant timeframe for all memories that signify we are in full blown summer.
Ah...a lazy summer afternoon, isn't that a pleasant, welcoming thought!
posted to: http://www.lgordonphotography.com/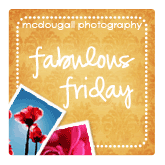 Posted to, Flowers on Saturday;
http://blueberrycraftandhobbytime.blogspot.com/